Ready To Go Product Images:
We will make your product images attractive and professional-looking - $70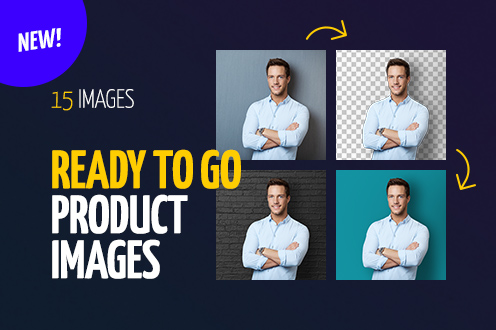 Ready To Go Product Images service is a great chance to make your e-Store a crowded space. Product image can easily make or break your online sale. We will help to make your Products attractive and professional-looking on e-Commerce listings.
A product will be isolated from a picture and displayed on any mono-color or transparent background with superimposed shadow. The service implies up to 15 ready-made Product images and as a bonus, you get a promo code to download 15 high-quality images from Depositphotos website.
How it works:
1. Send your photos of best quality you have
2. Specify:
- preferred background color (white, transparent or any)
- resolution (72 or 300ppi)
- the dimension of output images (width & height). Dimension can be adjusted to template layout.
3. Get your perfect Product images pack.